Heeey!!! So it's been like 6 weeks or so since my shrimps arrived in their tiny tank and I joined this wonderful forum!

The water has really cleared up, one shrimp is normally quite red (as I am led to believe this means a happy shrimp) and the other one is a constant see through pinky colour :)

They seem happy, but how do I know if they have enough food? I used to see them swimming around loads when I first put them in the tank, normally they would be rummaging/digging as stuff they would land on, but now they're really docile and don't swim about at all and I hardly ever see them doing that scraping/digging motion anymore.

I have some of this stuff (pictured) which says I should feed everyday, but I haven't noticed the shrimps take any interest. Do you think they are OK?
Attachments: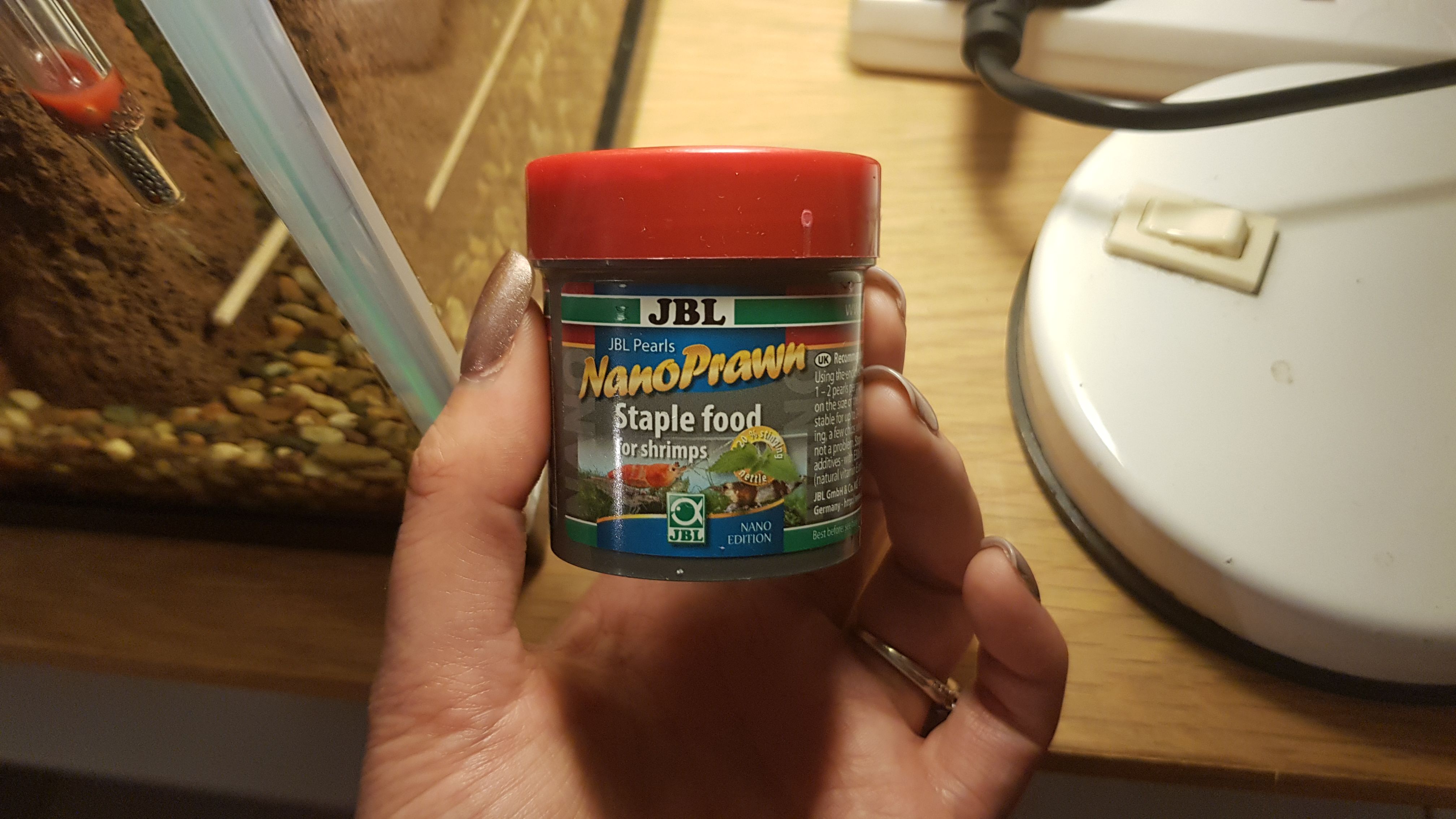 20190123_200259.jpg (848.69 KiB) Viewed 564 times