I'm new here...
I bought some Opae Ula from Oden a while back and said I'd let him know how they get on.
Well it's been a while since my order. And I've just caught my first four baby Opae and wanted to share the good news...

Below is a picture of my current tanks:
Tank 1 is a 10l nano cube (far right), the water level is at about 5l, I don't like the hight of the tank and ended up finding tank 2 (middle one), which is an acrylic vase (15cm x 15cm x 15cm) you can get them on Amazon or eBay.
On the left is Tank 3, it's one from from eBay - same size as the Amazon one (tank 2). There is a difference in how the acrylic vases are made and the one's from Amazon are a lot better. They have better clarity, than the eBay ones and are thicker. The amazon ones do seam to have scratches and defects all in the same place, I've got two of them and it looks like the mould they are made in, produces the same imperfections in the exact same place.
Once you have the substrate in, you don't notice the imperfections.
I'm not too concerned as I'm planning on making some plywood tanks, (covered in Epoxy and fibreglass), to move the Opae Ula into. As I can't find off the shelf shallow but wide tanks - so as to try and mimic the pools the Opae come from. And to be able to keep the temps consistent especially in the summer here in London. Looking to add a titanium plate, to add external water cooling to the tanks - yep like a PC...
Attachments: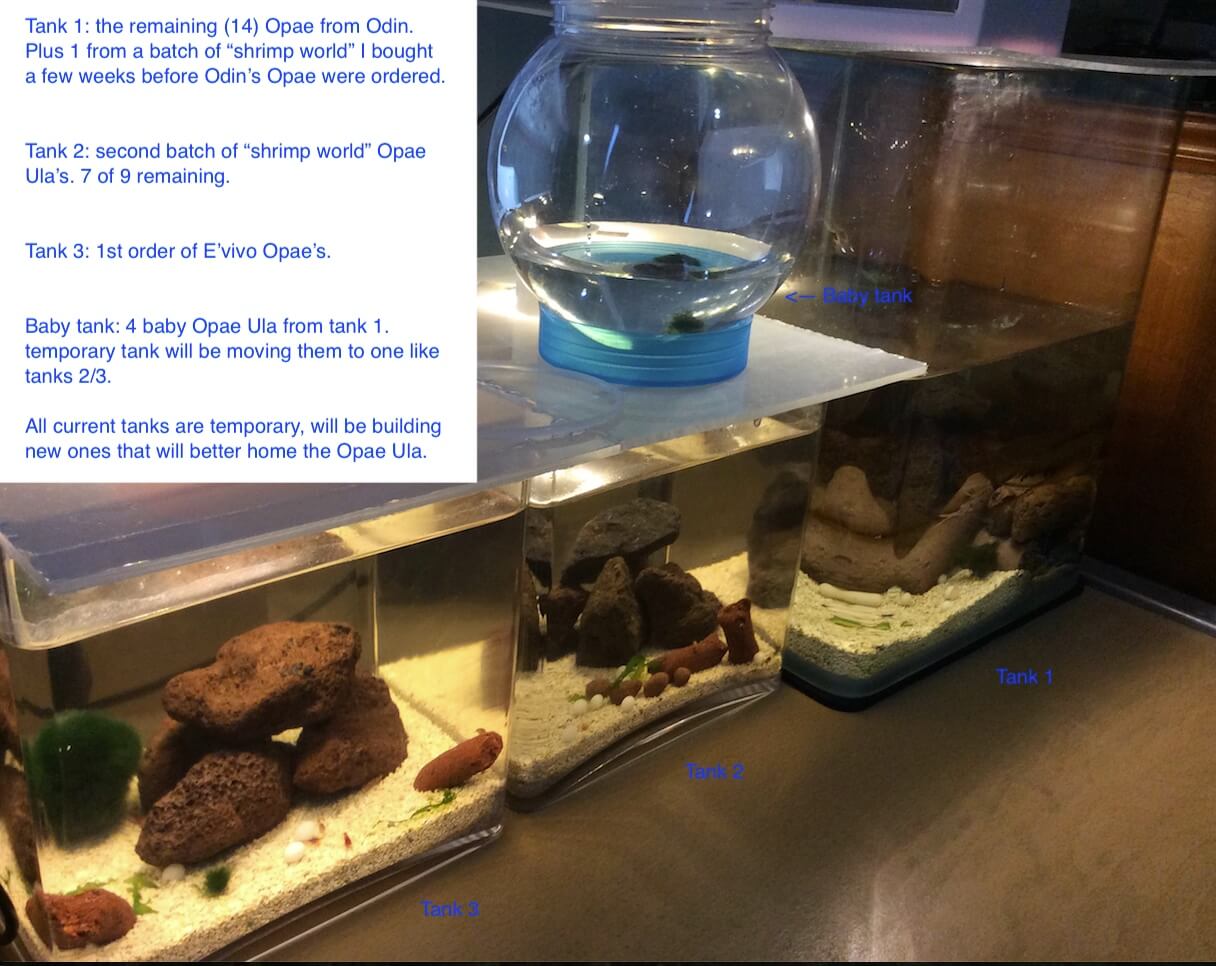 2018-04-11.jpg (136.87 KiB) Viewed 2863 times
when in doubt, change it out... Using fresh mixed water...