So over the weekend I decied to put up a rack and start getting a bit more organzied. Some of the tanks were on the ground. I wanted to finally set up my 40 gallon & 20L. Ends up right now the rack is not big enough to accomodate the 40. I will set up the 20 gallon in the next few weeks.

I know the opae do not require any leaves at all. This is my personal choice to generate more biofilm & bacteria for the opae to feed off of. In the wild leaves fall into their pools.

Top Rack: supplies
3rd Shelf: 6 gallon (2) 5 gallons. I plan to swith the 5's to run diagonal so I can add a 10 gallon.
2nd Shelf. (2) 10 gallon freshwater Orange & Blue Dream Neocaridina shrimp tanks
1st Shelf: 10 gallon Alpha Opae Ula & 10 gallon Opae Ula tank. There is a bare 20G long in the back.

This is what a tank looks like when you don't clean the glass. I will eventually clean the front one.
Originally these Opae Ula were outside in a 10 gallon. Too many issues keeping it outside in regards to the heat & cold. Rehomed the opae into a 5 for now.

Attachments: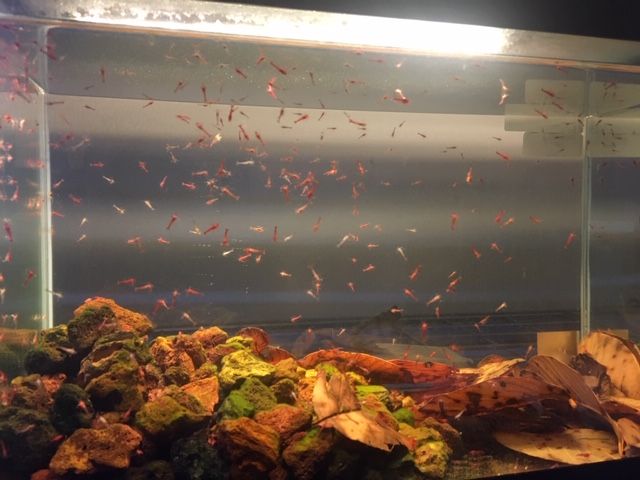 IMG_5433.JPG (46.19 KiB) Viewed 1541 times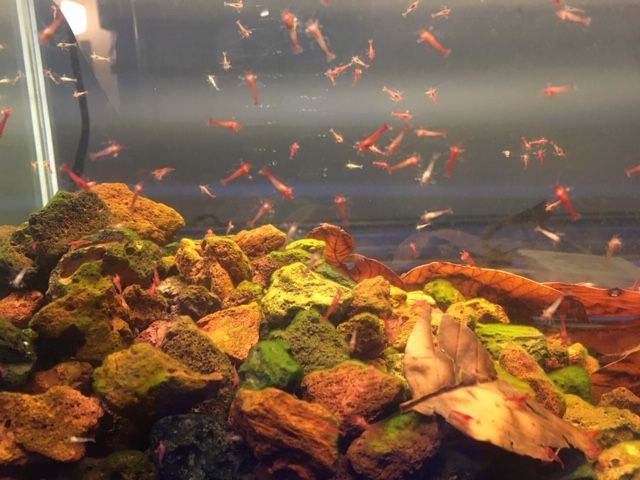 IMG_5435.JPG (55.41 KiB) Viewed 1541 times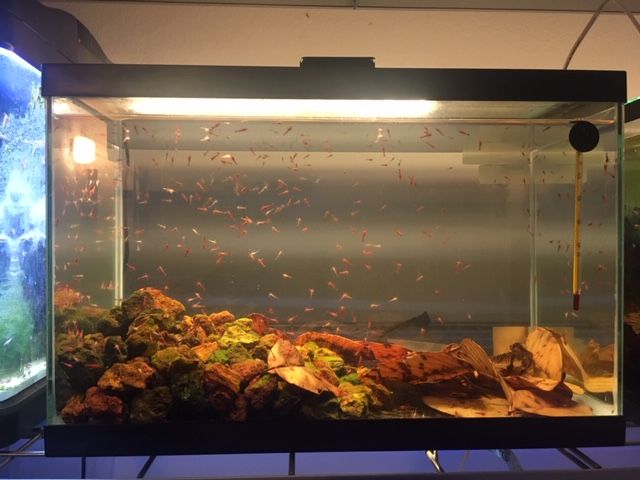 IMG_5432.JPG (45.89 KiB) Viewed 1541 times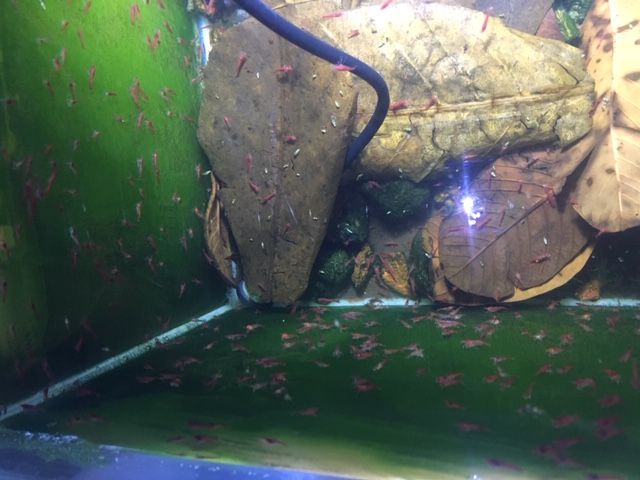 IMG_5400.JPG (46.8 KiB) Viewed 1541 times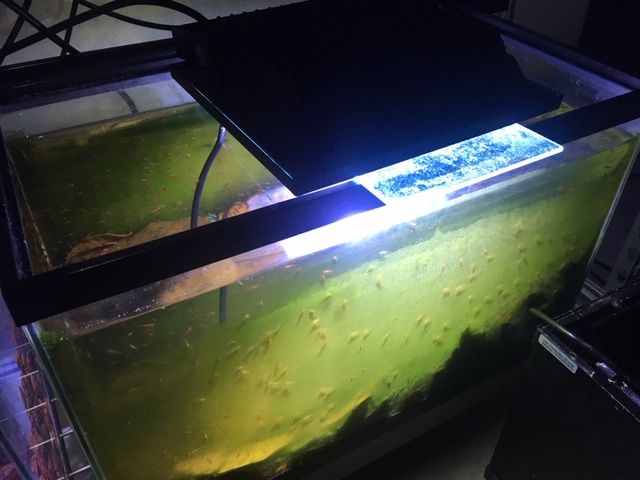 IMG_5412.JPG (38.75 KiB) Viewed 1541 times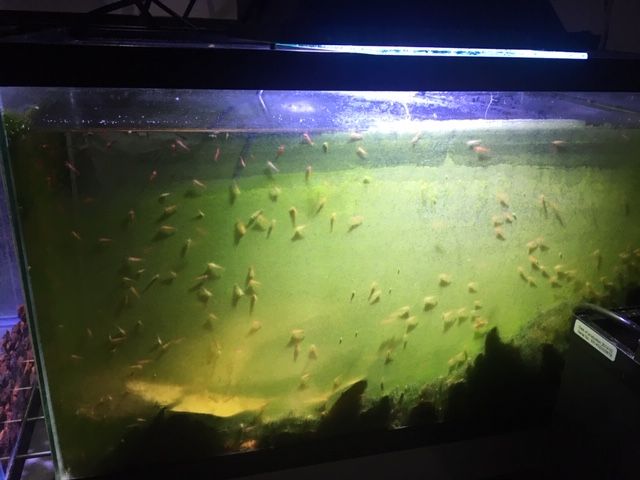 IMG_5410.JPG (36.28 KiB) Viewed 1541 times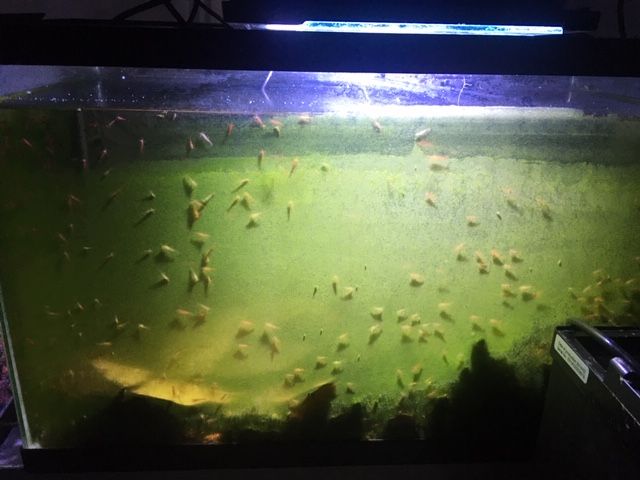 IMG_5411.JPG (39.77 KiB) Viewed 1541 times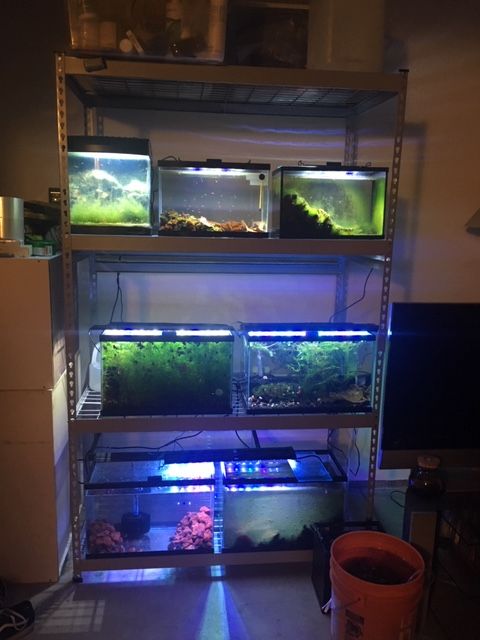 IMG_5472.JPG (43.14 KiB) Viewed 1541 times