Hi again, it's been a while.

Both my last setup attempts didn't go very well... dieoffs, hair algae and hiding opae ula. With moving house a while ago, I decided I was going to get rid of my aquarium, and move the 4 opae ula I had left into a 3 litre vase on a windowsill. No heater, light or filter. Just a thermometer so I could keep tabs on the temperature and cover them if I need to. They've been there for just over a year, and they've seemed happier than in all my other setups... but no babies .


I wanted to try and get them breeding so I've now moved them into a massive vase from IKEA with a glass lid. It's about 4/5 times bigger.

The new setup:
- RO water and marine salinity RO water from a fish shop mixed to about 1.010
- some alfagrog from my previous vase to seed the new vase with algae and bacteria
- waited 3 weeks before moving the shrimp in and there was a good amount of algae
- alfagrog superglued together to create a sort of artificial reef with lots tunnels for them to hide

Along with the 4 shrimp I had, I got 10+ more from Odin through ebay for the new vase, and most of them are already red and active. Thanks Odin. Very well packaged and they all survived the journey.


My theory is that they weren't breeding in the old vase either due to lack of space, or because all of the 4 shrimp were the same sex. If either of those are true then hopefully this new setup will give them what they need!
Attachments: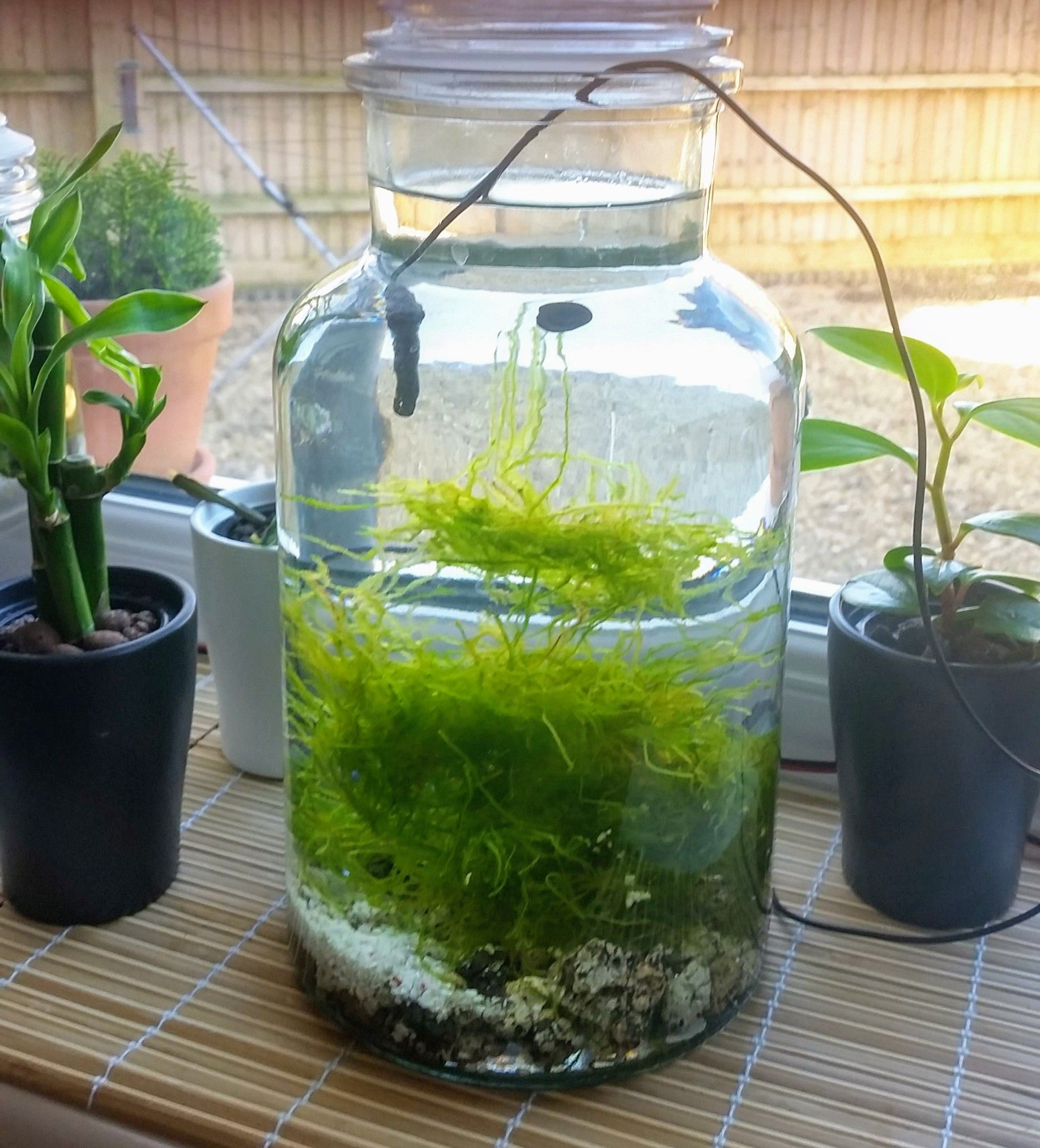 This is my old vase when first set it up
IMG-20180207-WA0002.jpeg (430.21 KiB) Viewed 3633 times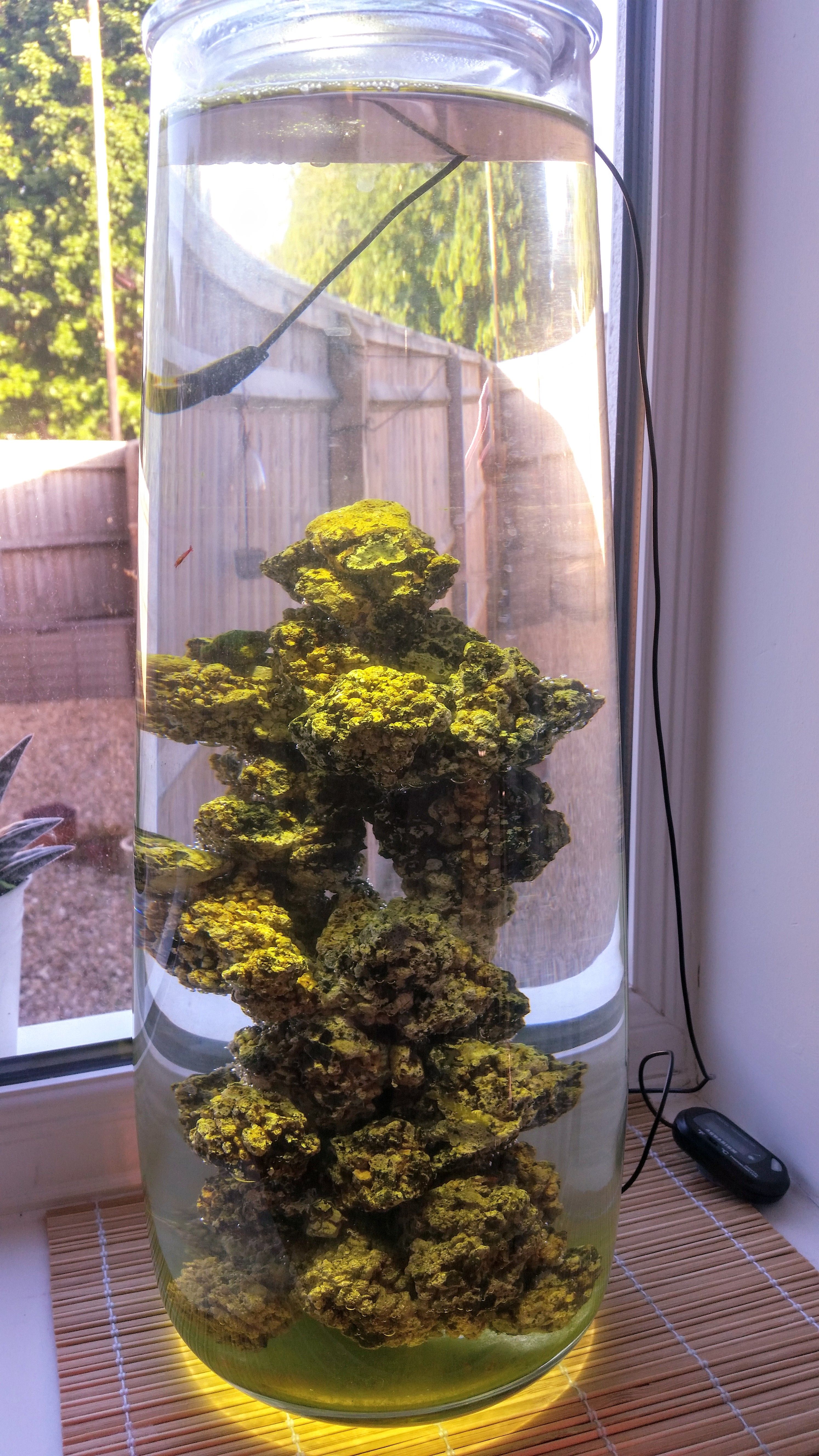 The new vase. Lighting wasn't great this morning so put a light on the top to take the photo
IMG_20190530_063326.jpg (2.35 MiB) Viewed 3633 times