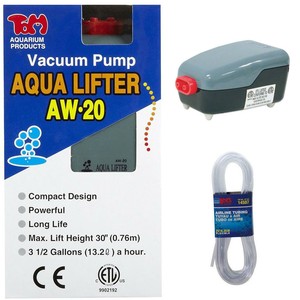 So imported the TOM Aqua Lifter Pump from the US. It's a small diaphragm pump which can pump air and water. I wanted to use it as a mini pump in combination with a small glass tube filled with filter floss as a dead silent mini skimmer. I opened it up and made a little odor test. And it smells like
a chemical plant!
There have to be tons of plasticizers in the rubber. Just inhaling once made me dizzy. It cost me a lot to import the pump but I won't us it. The Opaes wouldn't appreciate this at all. My advice: do not use this pump for Opaes as the phthalates will ooze out into the water over time.
Last edited by
Algae In Space
on 08 Dec 2018 14:31, edited 1 time in total.