opae ula related wrote: ↑

05 Dec 2018 00:24

Paulao wrote:

@opae ula related

cool.. you mixed them with opae ula. Do they chase after the opae ulas? Do our alphas feed on algae? Personally i have a small tank for them. But i felt its too small for them ( 2litre tank for 5 of them) Thinking if doing a 9litre tank for them with few big lava rocks. Previously one of them berried and i had a hard time trying to separate the mummy. But well it didn't worked out as one fine day she just dropped all her eggs.

Didn't see your post. They don't chase, it is more like get out of my way. I think they make a sound and it scares the opae ula away. Yes, I think they do feed on algae. 2 liters is half a gallon, yeah, seems small. You have a picture of your tank? You saw the dropped eggs?
I've read before on fukubonsai website on a experiment which they put Alpha with opae ulas and they realise the opae ula stopped breeding. Probably because of stress from the Alpha. Meanwhile i read online on another article and it says that Alphas co-habitated with opae ula in the wild so logically it shouldn't be of a issue to place both together.
Does your opae ula breed in those tank together with Alpha? nope i didn't se them drop the eggs. Just on a day i saw it was berried n took a picture ( which is my display pic currently) and the next day when i visit the tank, the isolated mummy lost her eggs. It happened twice already.

I've attached my current 2litre Alpha tank. pretty sure I'm gonna redo a new tank for them now with all the advice i've gathered.
Attachments: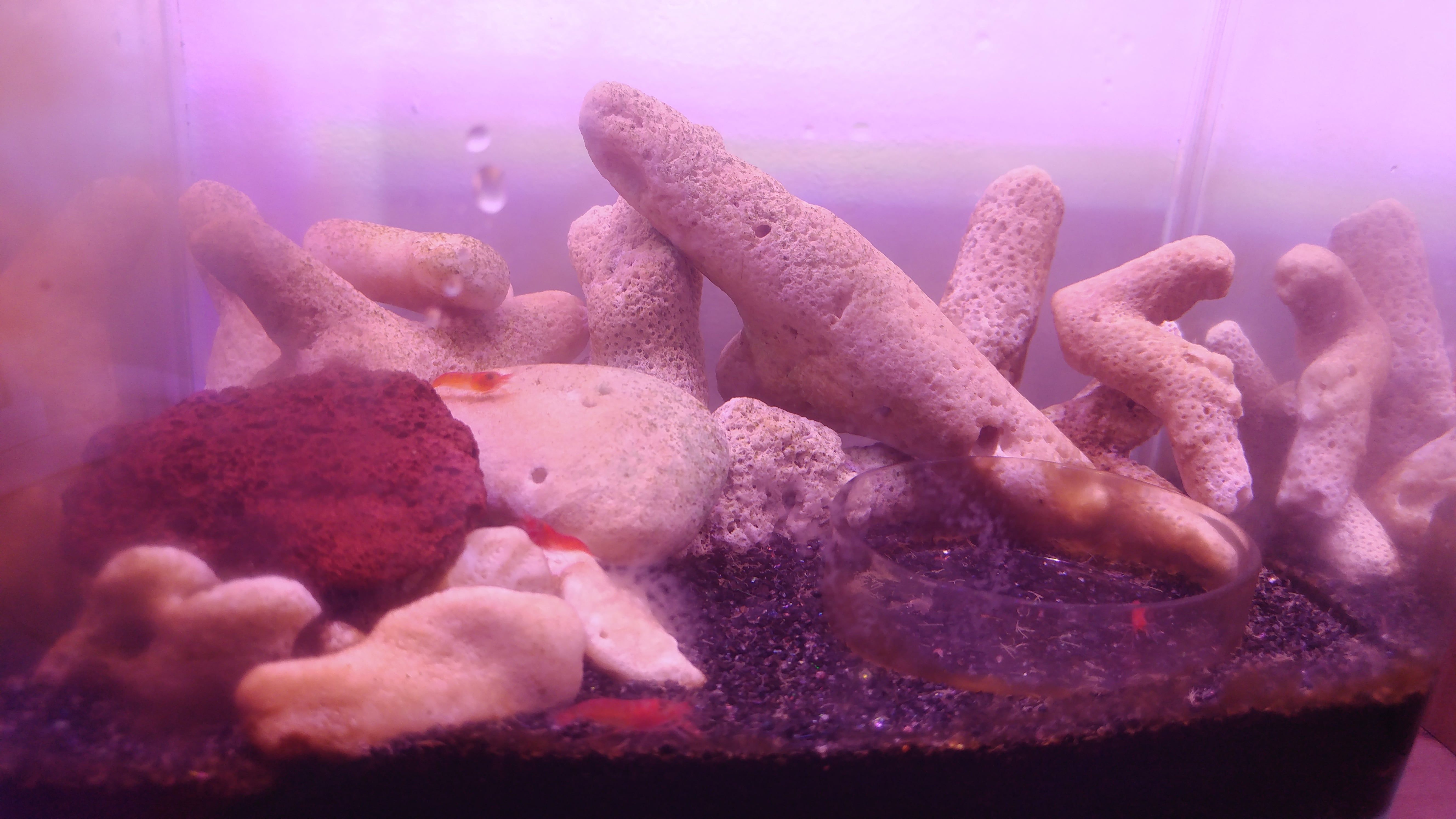 Alpha opae ula tank-min.jpg (931.99 KiB) Viewed 1713 times